Why Do Healthcare Companies Choose TenderBoard?​

Manage All Types of Purchases Easily
Reduce manual effort for your tender submissions. Break large tenders into individual RFQs on TenderBoard to source for subcontractors, then easily roll up costs into your tender proposal for submission.

Automatically Route Purchases Through Necessary Approvals
Digitalise your Source-to-Pay process and remove manual tracking and data entry with approval workflow automation. Configure forms and evaluation processes (e.g. PQM / Price Quality Matrix) for efficient supplier sourcing and selection.

Efficient Supplier Management
Manage and maintain strong supplier relationships on the platform. Allow suppliers to collaborate with your organisation directly on the platform, and give your users access to up-to-date supplier information.
TenderBoard's Procurement system helps healthcare organisations and nursing homes automate procurement workflows for better, more efficient spend management. With a single platform for centres to manage purchase requests, budget spend, approval status and vendor lists, organisations can better ensure compliance and track spending easily.
What's more, TenderBoard system can be integrated with ERP or accounting systems for seamless data transfer between departments to reduce manual data entry and enhanced corporate governance.
TenderBoard eProcurement Solution for Healthcare Organisations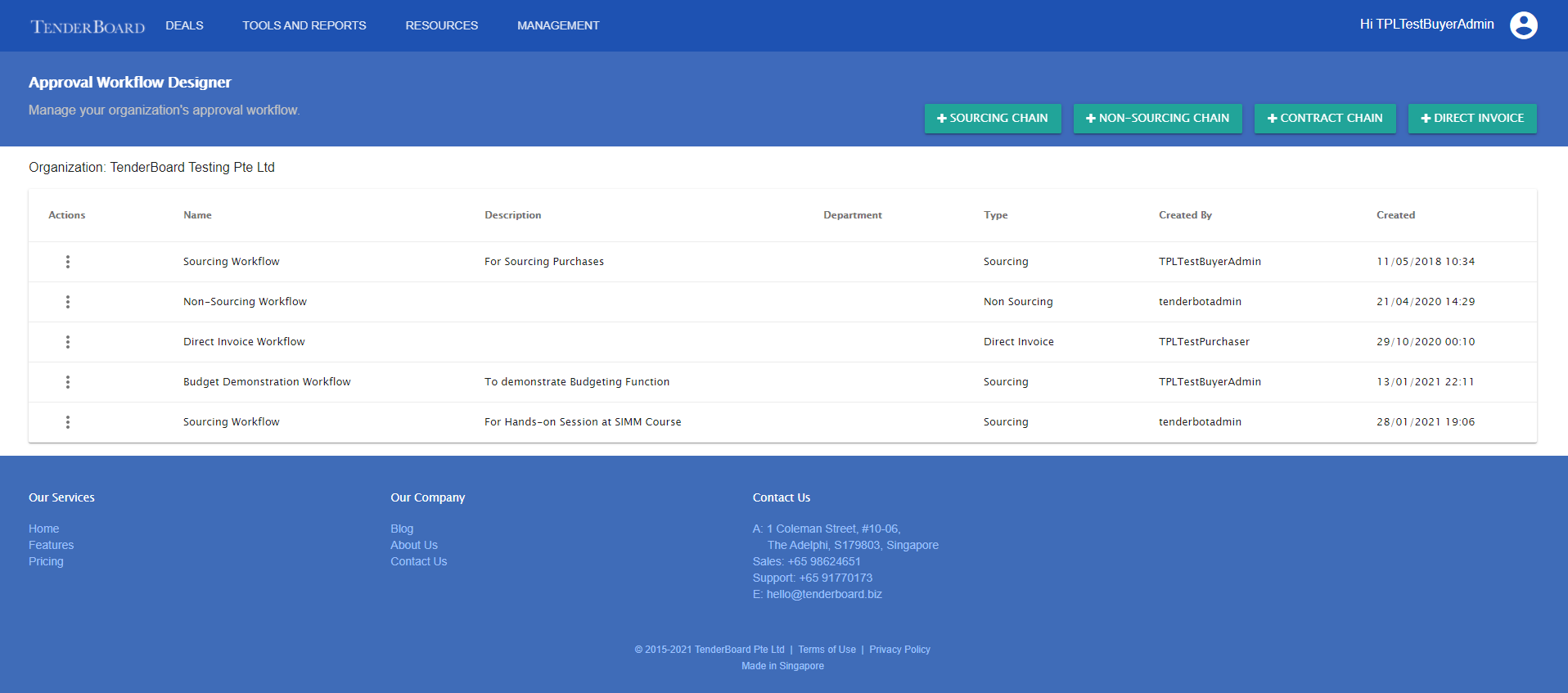 Source-to-Pay with Automated Approval Routing
Raise purchase requests directly on TenderBoard and track transactions with an audit trail.

Configure workflows and automate approval routing to improve compliance and purchase cycles.

Source and award RFQs and Tenders on the system.
Source for suppliers that align with company goals, and award RFQs and tenders directly on the system.

Allow staff to raise purchase requests and gather quotations for evaluation

Automate approval routing (if any) for supplier evaluation and award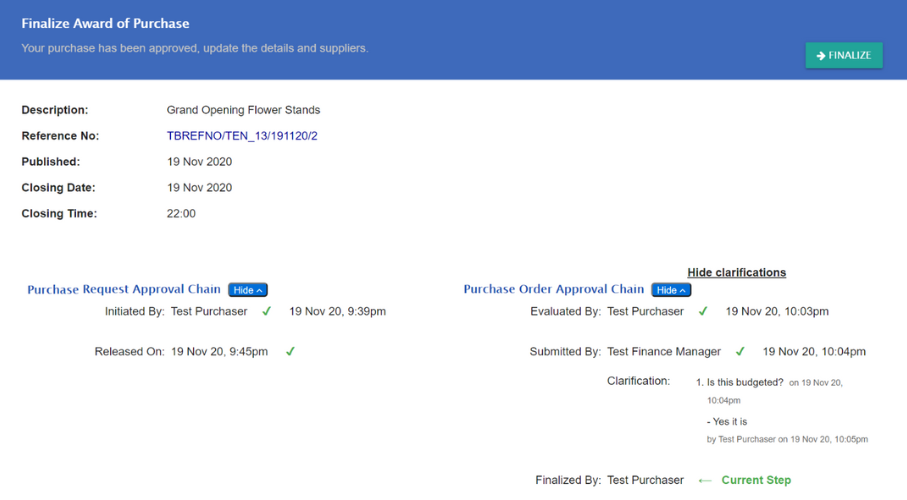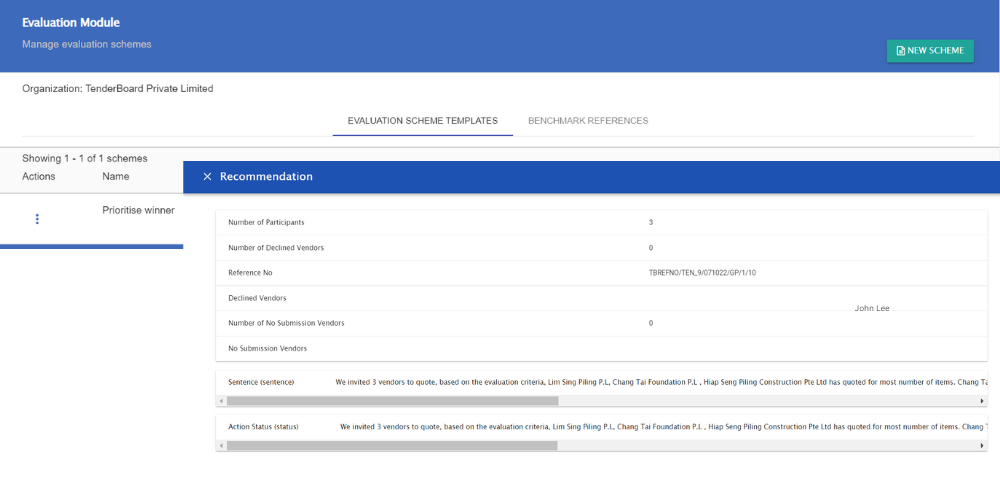 Automated Bid Scoring & Evaluation
Input your requirements and automate quantitative bid scoring

Automatically route evaluation forms to evaluators for quicker, more efficient evaluation

Automated consolidation of evaluation with reports and summary statements provided

Automated approval routing for supplier award
Supplier Management & Vendor Portal
Manage your suppliers centrally and consistently, including your Approved Vendor List and Vendor Blacklist.

Customise the supplier profiles and forms to collect data, including vendor creation forms and pre-qualification forms.

Send the online supplier forms automatically and route for internal approvals in a single system.

Allow suppliers to self-help with TenderBoard's Vendor Portal, giving them access to managing forms and POs, and submitting proposals, qualifications and invoices.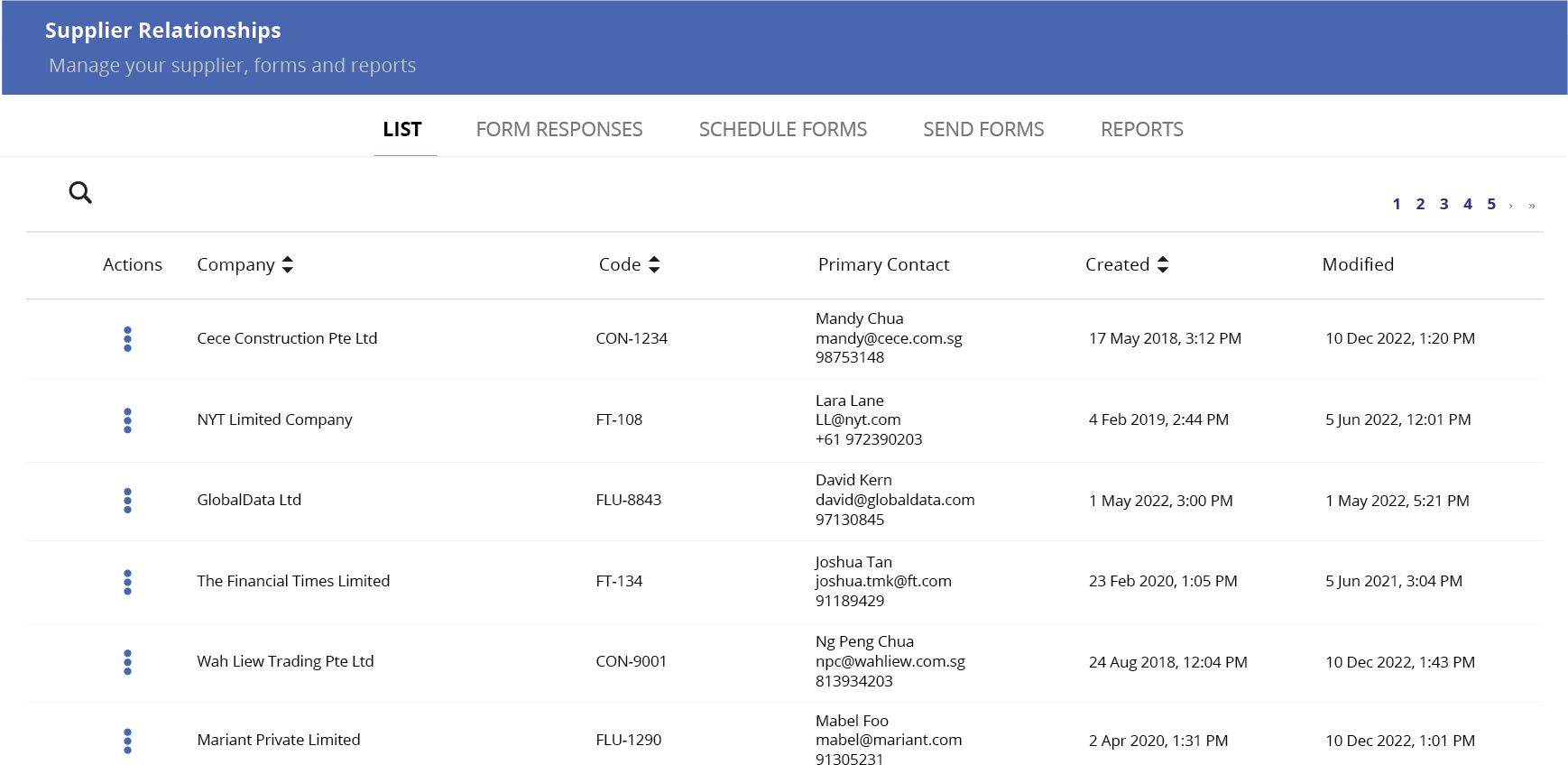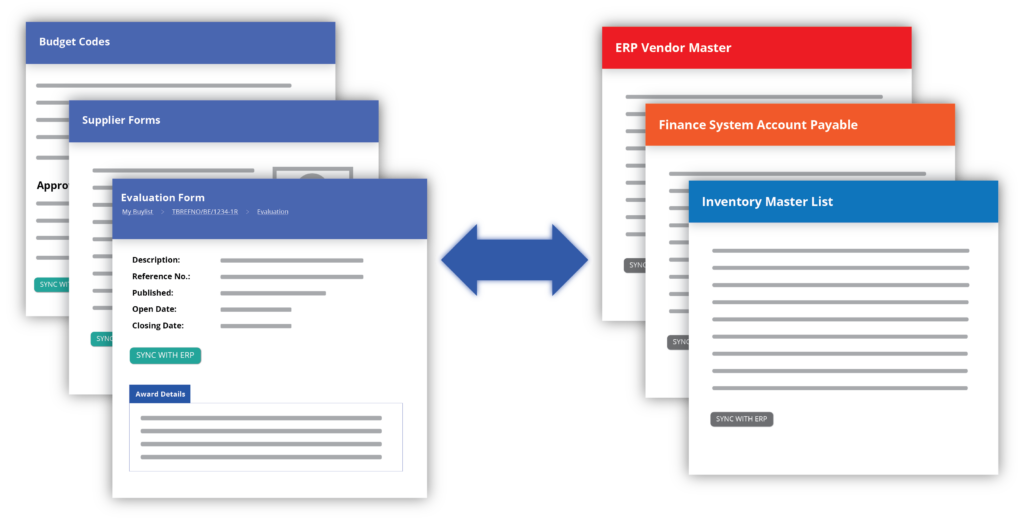 Seamless Integrations with ERP
Manage RFQs and onboard suppliers on TenderBoard, and transfer the information to your ERP easily with seamless integration

Remove data silos and choose types of information or specific form fields to transfer between platforms

Build procurement workflows that routes and pushes data where it needs to be without having to manually re-enter data in different systems

Integrate TenderBoard with your ERP system to reduce manual data entry, and allow seamless transfer of information
Discover Our Resources for the Healthcare
If you are still hesitating, learn more about how other Healthcare Organisations are leveraging TenderBoard to achieve automated and paper-less procurement management.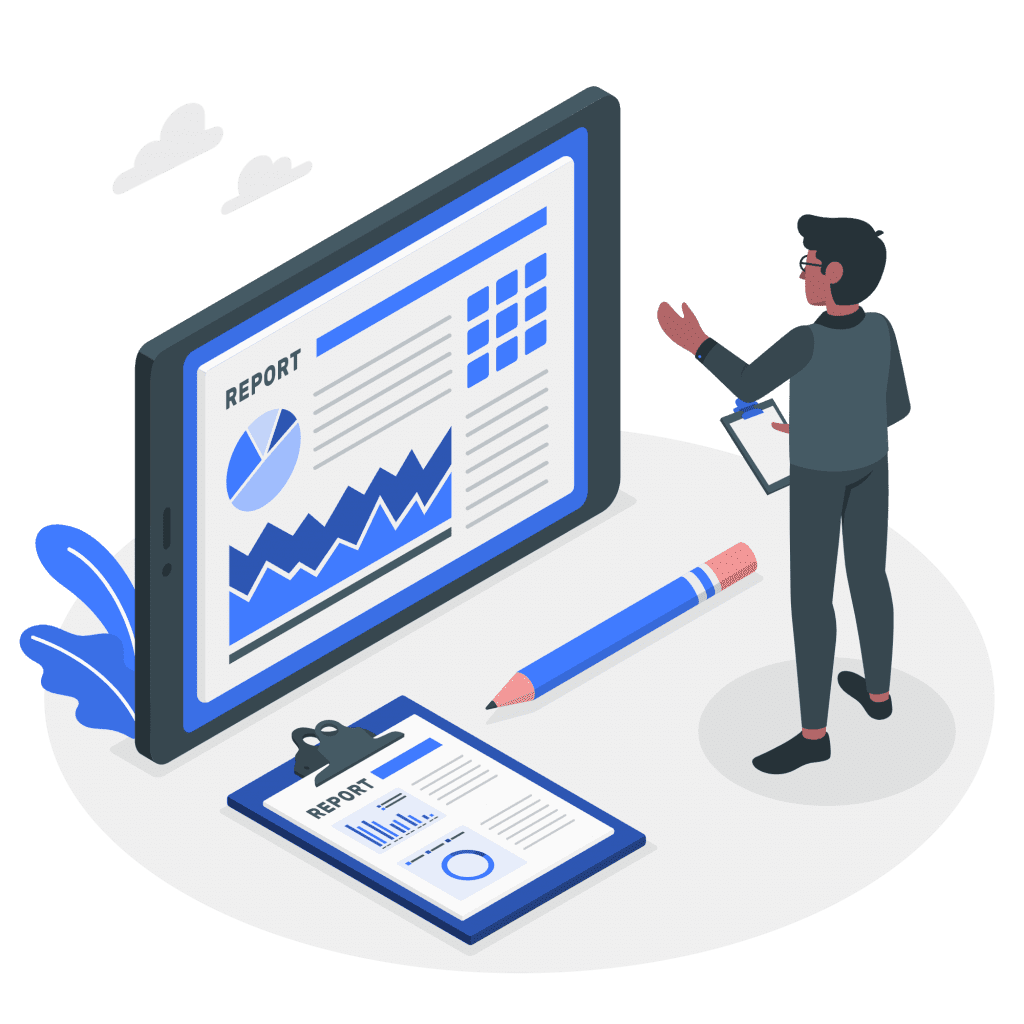 A comprehensive system that is intuitive and flexible, easy to adopt. Fast and effective support, keep it up.
David Low
Senior Vice President
NSL
Trusted By Leading Brands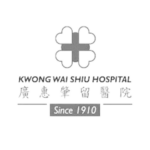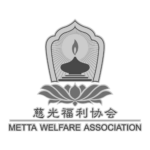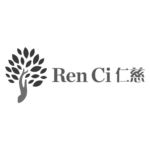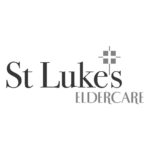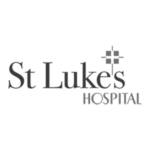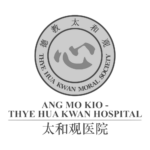 Click on the modules to learn more and download the product sheets