Why Choose TenderBoard Eprocurement System?
Leverage technology to optimise procurement efficiencies
Why TenderBoard for eProcurement Software and Solutions?
Procurement issues can be a headache for procurement teams. Offering sourcing tools, workflow automations, consolidated supplier data, and more – TenderBoard makes procurement simple, efficient, and more streamlined for organizations of all shapes and sizes.
Relied upon by prominent businesses in Singapore and across Asia, Tenderboard provides unmatched peace of mind by streamlining the source-to-pay process and facilitating smooth interactions between buyers and suppliers. Offering real-time budget information, comprehensive market assessments, and a dedication to upholding corporate compliance, the platform paves the way to scale with your company.
Companies in a wide range of industries including real estate, education, construction, hospitality, and finance have benefitted from our dedicated platform.
Purchase turn-around times are taking too long
Purchasing cycles can take a long time due to the multiple steps and approvals required, coordination among different parties, regulations and bidding process. When this is processed manually, purchase cycles become even longer.
Learn how digitalising and automating purchasing processes can help to shorten purchasing cycles and promote corporate governance.
Audits are flagging procurement lapses
From maverick spending or non-compliance to procurement policies, these are possible procurement lapses that are often flagged out during audits.
TenderBoard's Source-to-Pay module tracks users through the RFQ/RFP process, providing procurement teams with an audit trail to ensure corporate governance.
Opaque spending patterns provide poor visibility to patterns that procurement teams could observe to improve cost-effective measures. eProcurement Platforms provide a source of truth for all purchases for better spend management and analytics.
TenderBoard's Budget Management also allows procurement teams to track spend in real time as Purchase Requests are released, Purchase Orders are sent and Invoices are received.
Users are not complying to policies

Non-compliance can be hard to track when purchases and supplier communication are handled offline or through emails. Paper documents can be easily misplaced or edited after it has been processed, which makes it harder to ensure corporate governance.
With TenderBoard's Supplier Management module, all supplier communication is stored and tracked on the platform to ensure compliance. Supplier forms and documents are also consolidated and stored in a single place for easy retrieval and a single source of truth.
Maverick spending happens when pre-negotiated contracts and price lists are not used by staff, which leads to increased costs, compliance and security issues, difficulty in identifying cost-saving opportunities, and negative impact on company's relations with suppliers, vendors and strategic partners.
With a Cloud-based Procurement Platform, the system guides users to following your company's purchasing policies, and can easily access and take advantage of contracts with existing suppliers.
Unoptimised spending can be detrimental to companies – especially in the area of procurement. Without visibility across the procurement process and action-oriented analytics to rely on, it's very difficult to optimise spending. 
Tenderboard eProcurement provides a cloud platform that offers real-time visibility of your entire process, synced budget codes, and more – all in one place. Say goodbye to scattered data and out-of-date spreadsheets.
TenderBoard offers a range of benefits that cater to businesses of all sizes. Our platform provides flexible workflows that can handle intricate processes and approval routing, ensuring a smooth experience for users. The easy-to-use interface promotes successful adoption by all stakeholders, including suppliers. With its no-code/low-code deployment, TenderBoard enables a quicker time to value.
Tenderboard allows you to monitor budget and contract spending across various departments and locations in real time, as well as streamlining the tracking and retrieval of purchases and communication on a single platform. Additionally, TenderBoard ensures procurement compliance to help remove bottlenecks and simplify audits.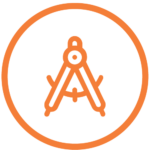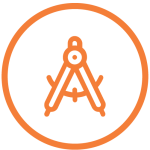 Flexible Forms & Workflows
TenderBoard's modular system comes with highly configurable forms and workflows that can fit into your company's processes.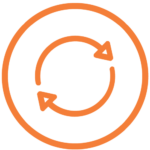 TenderBoard's platform includes automation that sends Purchase Requests, reminding approvers or vendors to complete tasks at hand to help decrease purchasing cycles.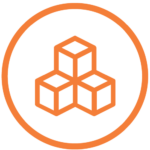 TenderBoard's system is user friendly, built to easy adoption and a quicker rate of Time-To-Value (TTV).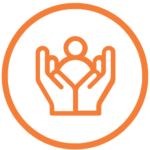 TenderBoard's implementation includes a dedicated team that works with you, continually iterating to ensure the system meets your needs in real time.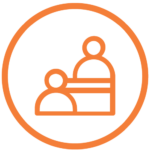 Our supplier friendly system allows vendors to manage their proposals and other documents for your purchases, for free.
Trusted By Industry Players and Partners
TenderBoard eProcurement Ecosystem
The Tenderboard eProcurement platform offers end-to-end visibility across the entire procurement process, providing flexible and seamless third-party integrations. Having end-to-end visibility is critical because it gives organisations a comprehensive understanding of their procurement activities, from the initial sourcing of goods and services to their final approval.
This level of visibility enables companies to make more informed decisions, detect and resolve any inefficiencies or bottlenecks in the procurement process, maintain compliance with regulatory requirements, and ensure that their procurement activities align with their overall business goals and strategies.
Tenderboard's flexible third-party integration model allows organisations to seamlessly connect their eProcurement platform to their ERPs or accounting platforms for a fully connected procurement ecosystem. From bi-directional data flows to native data management, companies of all shapes and sizes can optimise their procurement process by increasing visibility from start to finish.
Find A System That Helps Solve Your Procurement Challenges and More
We're Always Here for Our Customers
The system is user-friendly and able to customise our needs simply by updating some settings. TenderBoard Customer Success Team has assisted us with the reorganisation - which can be easily changed out with no complication. Over the years, progressive improvements have been made. Recently, we completed the set up to make all invoice processing paperless including those that are not matched to a PO, such as utility bills.