Manage Sourcing and Evaluation of suppliers effectively and consistently.
Digitialise & automate sourcing and evaluation recommendations to streamline supplier selection, matching and transactions on a single platform.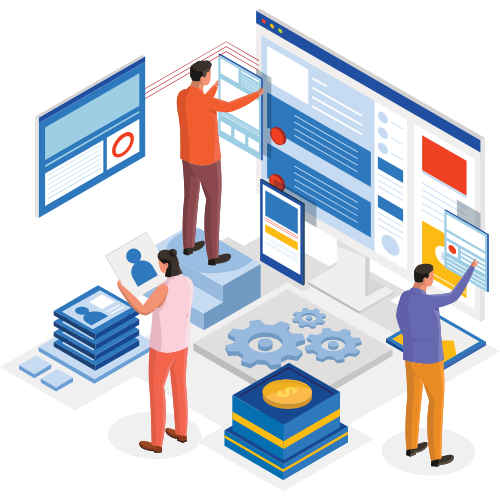 Sourcing for all your needs
Track and manage all your purchases on a single platform.
Source and award RFQs and Tenders on a platform that also supports Non-Sourcing Purchase orders and Non-PO Invoices.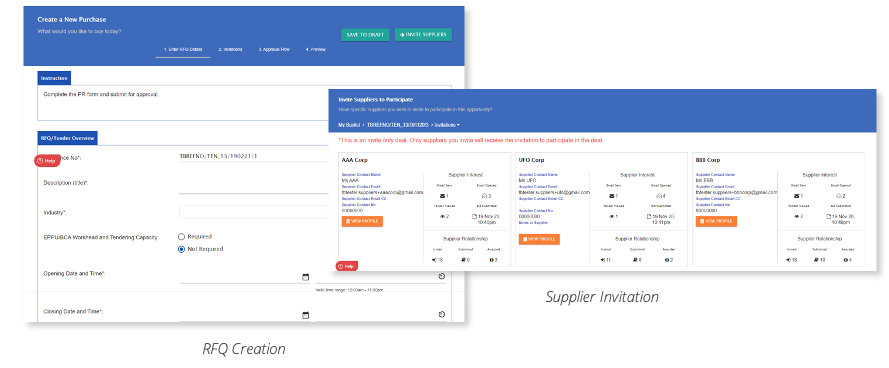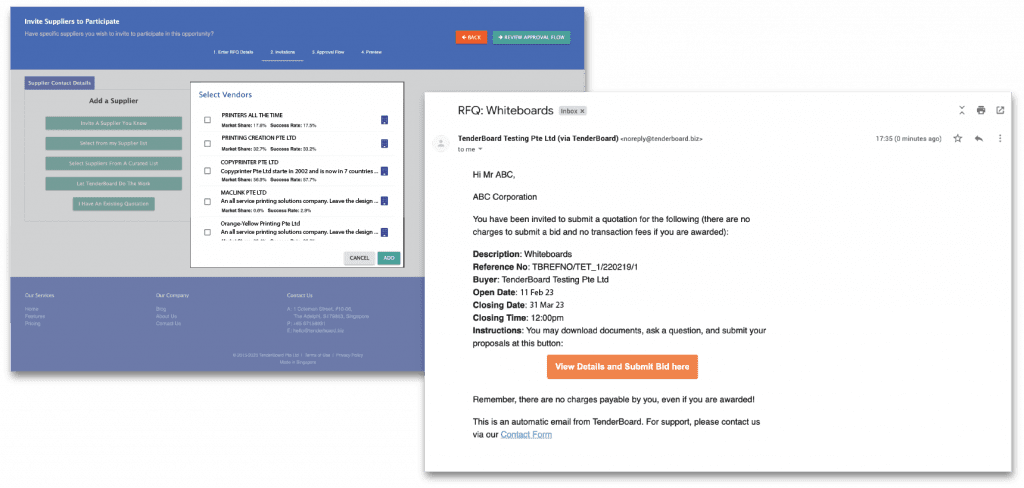 Allow users to select suppliers from an approved vendor list, or let TenderBoard do the work to invite suppliers based on your criteria.
Reminder emails are also automatically sent so your suppliers know their outstanding action items.
Create multiple related RFQs that allows you to source and track individual items and services for your project, then roll up the costs into 1 RFQ for your project's total sum.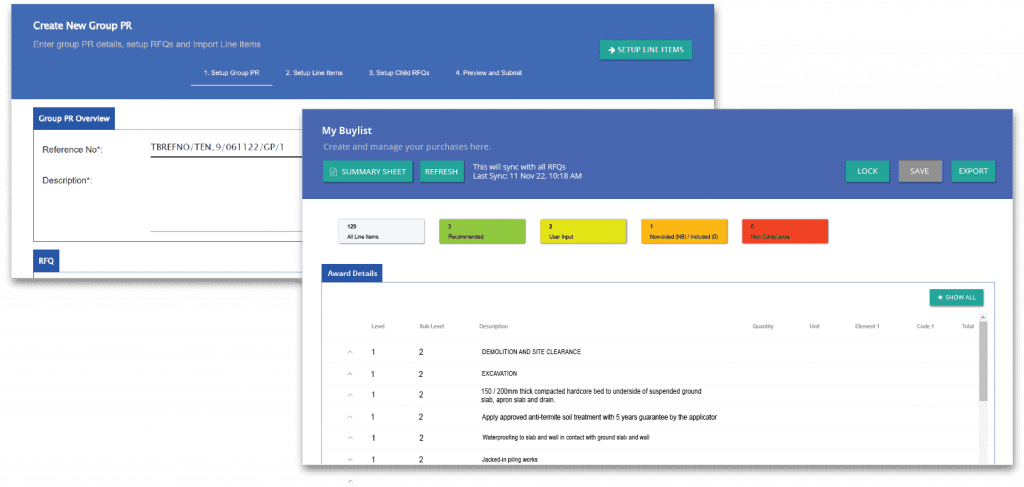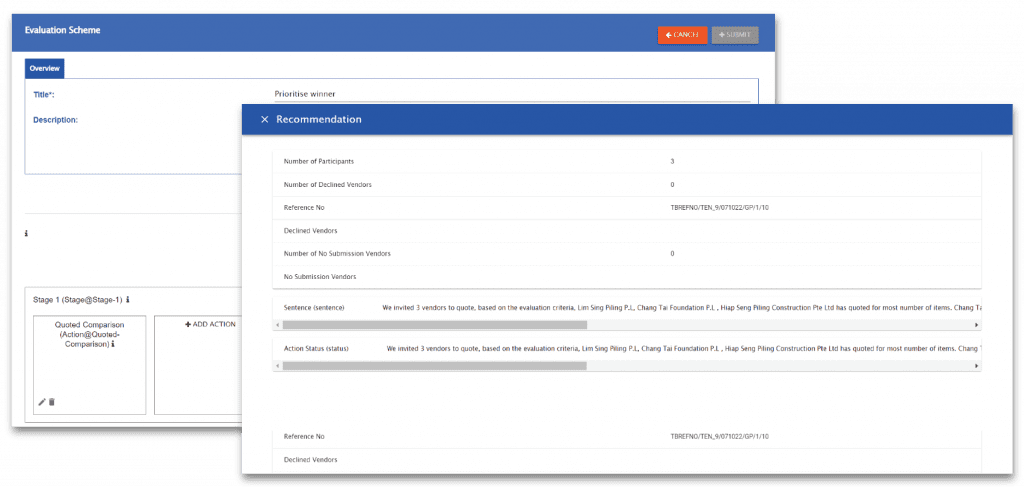 Pre-determine your evaluation matrix in the system to auto-run prequalification and shortlisting of vendors. With flexible and highly configurable scoring, you can easily define any requirements needed and assign weightage for more precise evaluation.
Customised Bid Submission Pages
Eliminate back and forth communication and disqualification of suppliers based on technicalities by including checklists for required documents and information in your RFQs, so vendors know what to submit. Add instructions, specific file fields and mark mandatory items for easy identification and evaluation once your vendors have submitted their quotations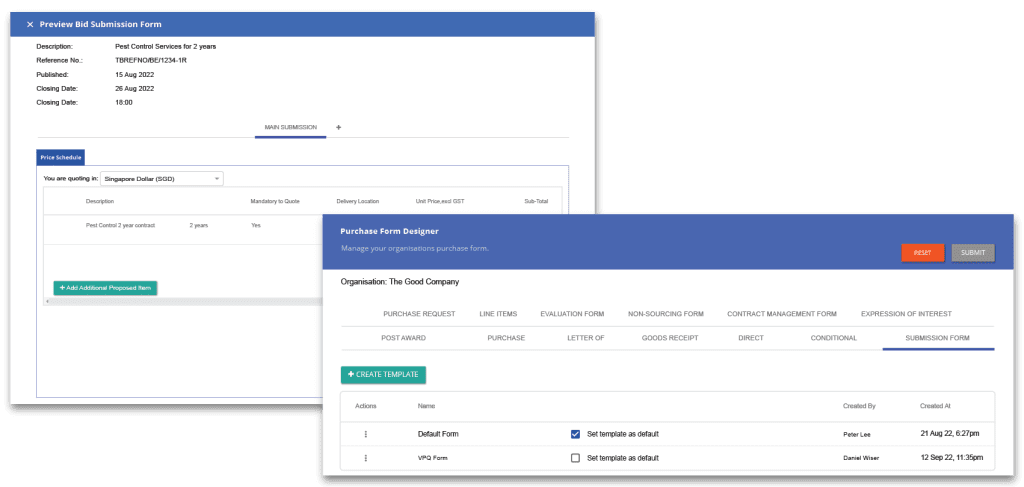 Trusted By Industry Players and Partners
Find A System That Helps Solve Your Procurement Challenges and More
Seamless Third Party Integrations
We are here for you. Every step.
The system is user-friendly and able to customise our needs simply by updating some settings. TenderBoard Customer Success Team has assisted us with the reorganisation - which can be easily changed out with no complication. Over the years, progressive improvements have been made. Recently, we completed the set up to make all invoice processing paperless including those that are not matched to a PO, such as utility bills.