Why do Construction firms choose TenderBoard?
Automated Sourcing & RFQ Management
Break down your tender's line items into individual RFQs to source for sub-contractors. Manage supplier sourcing directly through the platform, and roll up your selected sub-contractors' prices into your own tender proposal.
Easy to Adopt by Both Staff and Vendors
Having a procurement system affects your team and your vendors, and TenderBoard makes it easy to continue the relationship online. Our intuitive platform is easy to use, and your sub-contractors do not need an account to submit their quotations or manage their documents.
Easy and Centralised Sub-contractor Management
Sub-contractor lists & contacts are all managed on a single platform. Set automated reminders to send and gather relevant information from sub-contractors. Vendor records are stored and made available to ensure that your team views the most up-to-date information.
TenderBoard's eProcurement system helps Construction firms to digitalise and automate your procurement workflows, increasing procurement efficiency and oversight on your projects' sub-contractors and cost. With highly configurable workflows to fit your company's processes and frictionless onboarding, the system drives successful adoption from both your quantity surveyors and sub-contractors.
TenderBoard offers a Source-to-Pay Module, Contract Management, Supplier Management and more capabilities that improves RFQ management and spend analytics.
Key Procurement Features for Construction Firms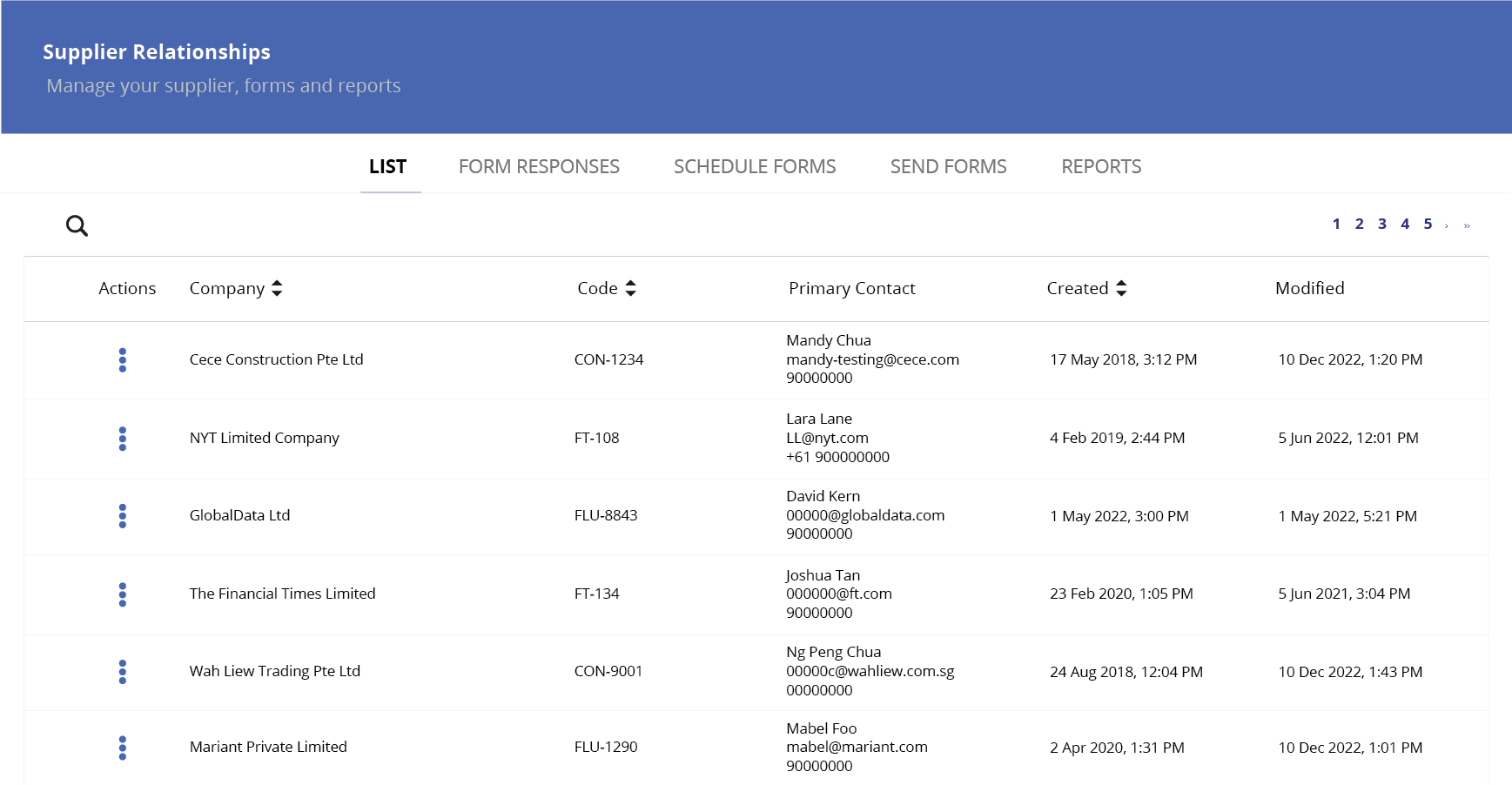 Manage Supplier Data and Information
Approve or blacklist vendors centrally and share your vendor lists with staff
 Customise the supplier profiles and forms to collect data, including vendor creation forms and pre-qualification forms.
Work directly with suppliers on the platform, where vendors can submit proposals, download POs and upload invoices without needing an account
Fully Configurable Source-to-Pay Workflows
Auto-route your purchase requests and evaluation for approvals through your procurement workflows, and guide approvals by department, purchasing limits and more.
Manage Site briefing registrations, clarifications and other vendor communication in a single platform.
Auto-breakdown your Parent RFQ into Child RFQs to source for sub-contractors and roll it up into your tender proposal.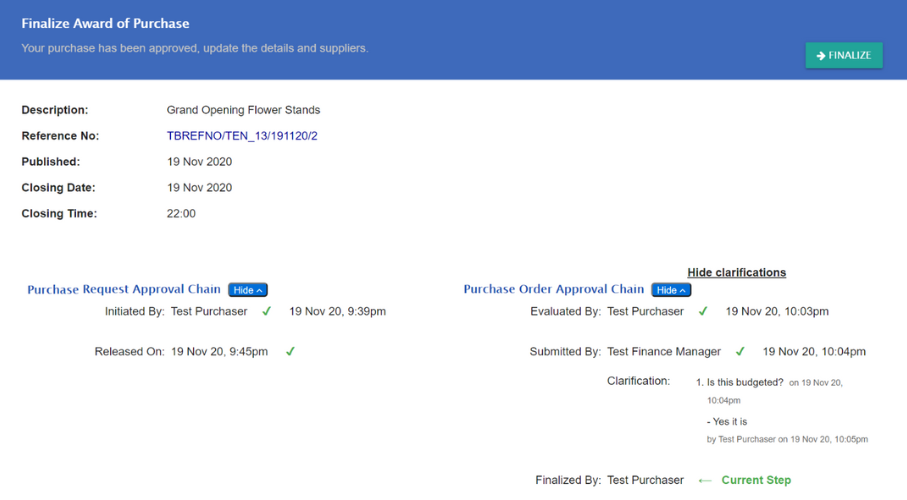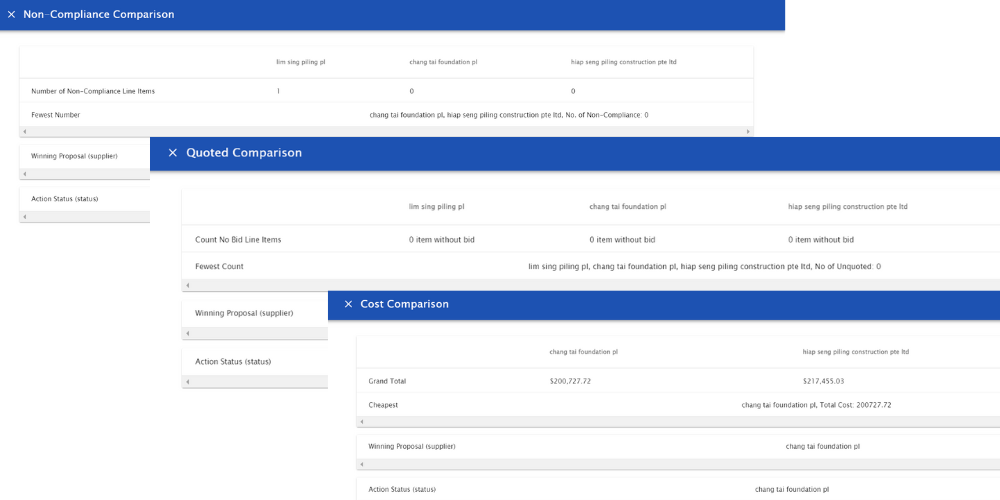 Automated Bid Scoring & Evaluation
Upload your

Price-Quality Matrix (PQM) or Bid Scoring & Evaluation

 criteria for quicker processing and supplier selection.

Cutomise bid submission pages for precise requirements and deter misunderstandings.

Add mandatory checklists for required documents and information in RFQs  to reduce disqualification of suppliers.
Include instructions, specific file fields, and mark mandatory items for easy evaluation
Discover Our Resources for the Construction Industries
If you are still hesitating, learn more about how other construction firms are leveraging TenderBoard to achieve automated and paper-less procurement management.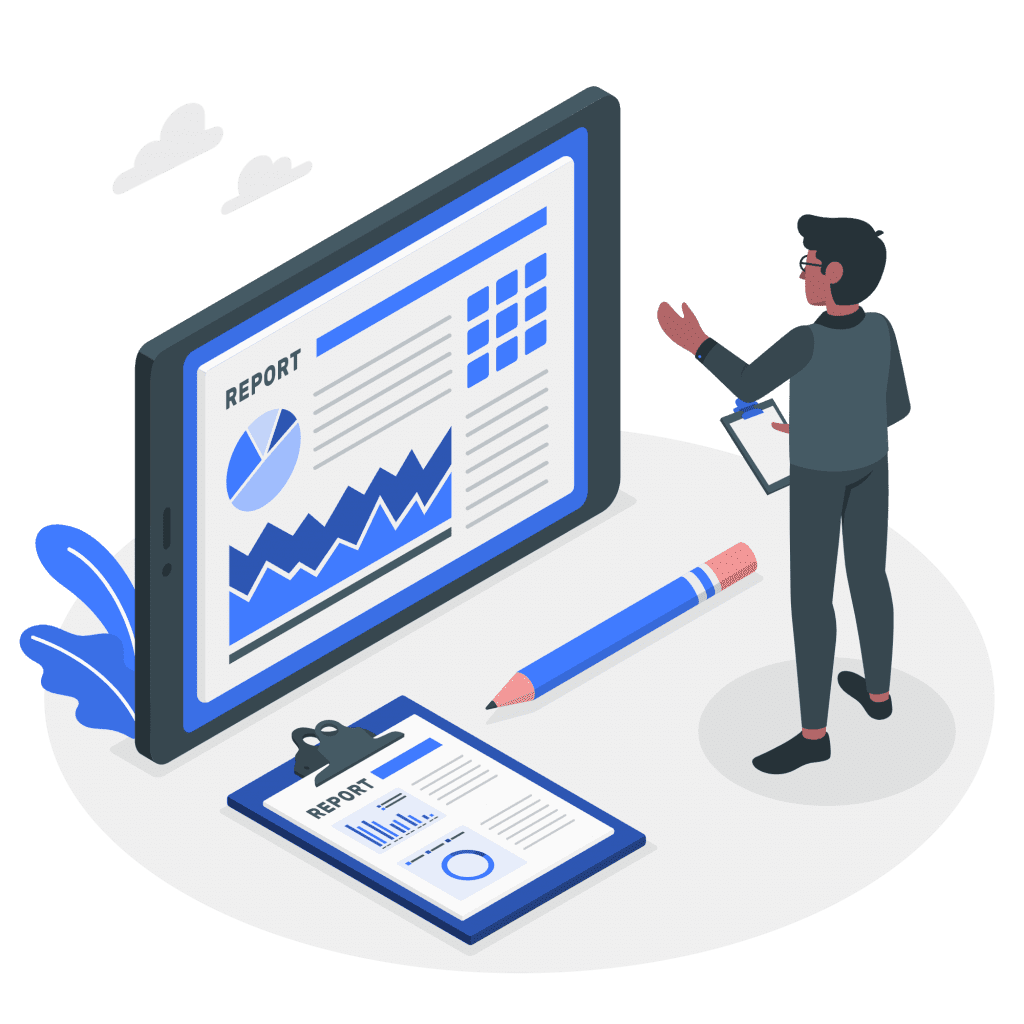 Trusted By Construction Leaders
Click on the modules to learn more and download the product sheets