TenderBoard - Singapore Nationwide E-Invoicing Framework
Are you looking for a partner to help you send or receive eInvoices through the Singapore PEPPOL Network?
Here's how we can help you!
The Basics
Through TenderBoard, registering on the PEPPOL network is a breeze and you can get up and running quickly. Our platform is already integrated with the Access Point, which means you do not need to undertake this task on your own, saving you time and money. Further, when you send and receive eInvoices on our platform, you are making use of our platform's volume to receive bulk-buy rates for your transactions. Obtain the lowest rates every time, regardless of your volume!
Ease of Registration: Appoint us as your eInvoice provider and we will handle the registration onto PEPPOL for you.
Ease of Receiving eInvoice: Once registered, your PEPPOL Identity will be parked with TenderBoard. All invoices sent to your PEPPOL Identity will be routed to TenderBoard and appear in your Invoices feed.
Ease of Sending eInvoice: Use our webform to send eInvoices to any Buyer with a valid PEPPOL Identity (even if they do not use TenderBoard).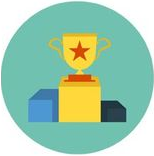 Advanced Features
On top of the transmission of eInvoices, TenderBoard's platform comes with capabilities that go beyond the simple sending and receiving functions. These features are part of our eProcurement System and are designed to help Procurement and Finance organisations improve productivity and outcomes.
Automated 3-Way Match: Use our Source-to-Pay capabilities to issue Purchase Orders and perform Goods/Services Receipt. When eInvoices are received, the system can automate the 3-Way Match process and reduce the need for human intervention.
Invoice Factoring: TenderBoard enables invoices that flow through our platform to be factored for early payment. Tap into this capability and take control of your cashflows.
Source-to-Settle Management: Digitise and automate your entire source-to-settle workflow with our eProcurement System and future proof your procurement and finance functions.