Are your procurement processes facing disruptions due to BCP/WFH measures? Digitalise your processes today with our Covid-19 eProcurement System Package.
Covid-19 Package Details:
Up to 5 user accounts and 1000 transactions annually
Full Purchase Request, Sourcing/Non-Sourcing/Direct PO, Evaluation, Award, Purchase Order, Goods Receipt, Invoicing, 3 Way Match, and Approval Workflow Management Capabilities
Basic configuration for forms/data fields and workflows
Includes account payables integration into Xero or QBO
Includes Peppol eInvoice capabilities (eInvoice fees apply for usage)
Additional accounts/transactions and Advanced modules at discounted rates
Setup fees waived and free usage for the first 3 months
Roll out in days
Enterprise Grade software at SME-friendly rates and service
How We Help
TenderBoard is an online eProcurement System and B2B Marketplace. We simplify procurement management, from raising of Purchase Requisitions, through Bid Evaluation, Approvals and issuance of Purchase Orders, everything is digitized and automated through our platform.
We take the pain out of Sourcing by automating the RFX process, and provide a proprietary tool that aids in Supplier Discovery if you need help searching for Suppliers*.
Deployment is eased with our change management programme, which includes professional services to ensure a smooth roll out of your new procurement system.
eProcurement Software-as-a-Service
Digitize and automate the grunt work of purchasing, sourcing and approvals.
Supports custom approval workflows and multiple departments.
Centrally manage communications with Suppliers, including information dissemination and compilation of proposals
Compare, analyse and select the best quotations.
Integrate with your financial software for seamless procurement.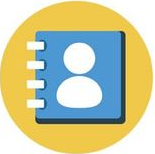 Advanced Supplier Discovery and Management
A powerful Supplier Discovery tool* helps you find an qualify relevant suppliers accross all industries in a fraction of the time.
*currently available only in Singapore
Centrally manage your approved Suppliers list for transparency and let the system steer your organization's purchases towards this list.
You choose how you buy and who you buy from:

Invite your existing Suppliers or use those you discover on TenderBoard.
Invite many suppliers or only 1 to submit a quotation for your purchases.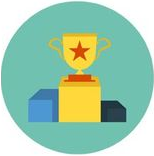 Marketplace for B2B Goods and Services
TenderBoard allows you to change the way you purchase. Instead of looking for Suppliers, you can simply create the purchase request via our eProcurement System and let the marketplace go to work.
Post. Watch Proposals Come In. Choose. - it's as simple as that!